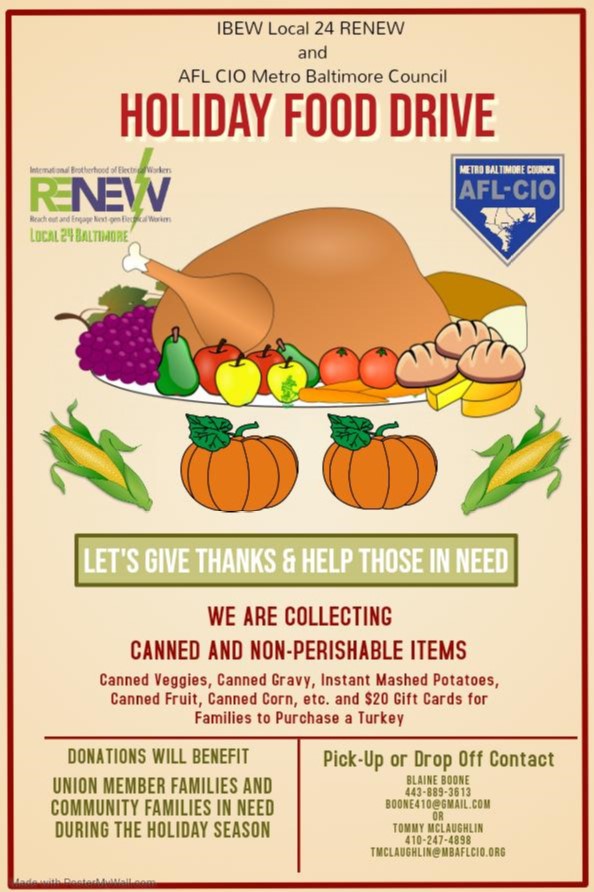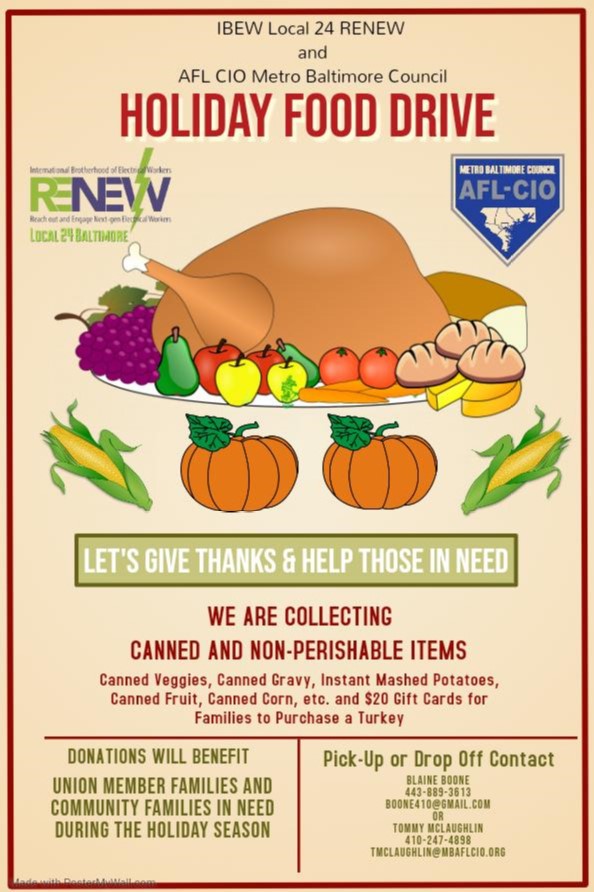 Local 24's RENEW committee and the Metro Baltimore Council AFL-CIO have teamed up for a Holiday Food Drive to benefit union member families and others in our community who are experiencing challenges and could use a little help this holiday season.
The drive is ongoing through Tuesday, November 19. You can drop off donations at the Baltimore Metro Council office at 2701 W. Patapsco Avenue, 1st Floor, Baltimore, MD 21230, or you can request a donation pickup by contacting
Blaine Boone
443 889-3613
Boone410@gmail.com
OR
Tommy McLaughlin
410 247-4898
TMcLaughlin@mbaflcio.org
We challenge all Local 24 members to support the Holiday Food Drive! The members at the jobsite that collects the most items per person will get special recognition at the membership meeting on December 17, 2019 and be featured on the Local 24 website.
Please help make sure no one goes hungry this Thanksgiving.