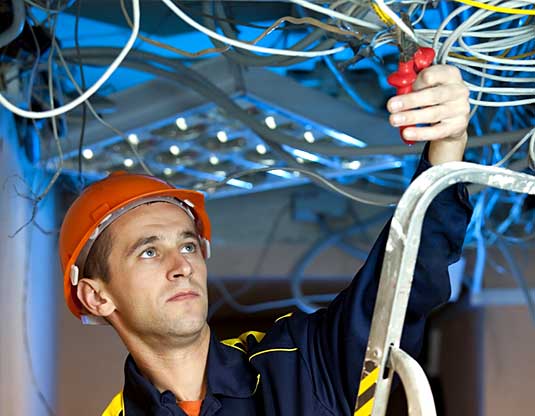 Chartered on August 27, 1961, the International Brotherhood of Electrical Workers Local 24 today serves our members, our contractors, their customers and the electrical industry throughout the entire Baltimore and Maryland Eastern Shore region by providing member inside electricians, maintenance electricians, sign workers, test technicians and voice-data-video technicians with the very finest representation and training available anywhere.
To accomplish this mission, Local 24 is dedicated to:
Providing each of our signatory contractors with an abundant supply of highly qualified electricians and technicians.
Providing each of our members with comprehensive training to be a highly qualified and productive member of the electrical industry workforce.
Providing all of our members with the representation and collective bargaining required so they may obtain the professional and personal lives they deserve.
Providing open lines of communication with our employers that promote harmonious relationships between labor and management.
On the Eastern Shore, Local 24 maintains a satellite office in Salisbury, Maryland, which handles the local's business from the Bay Bridge all the way to Ocean City.
Click here to learn more about the history of IBEW Local 24.