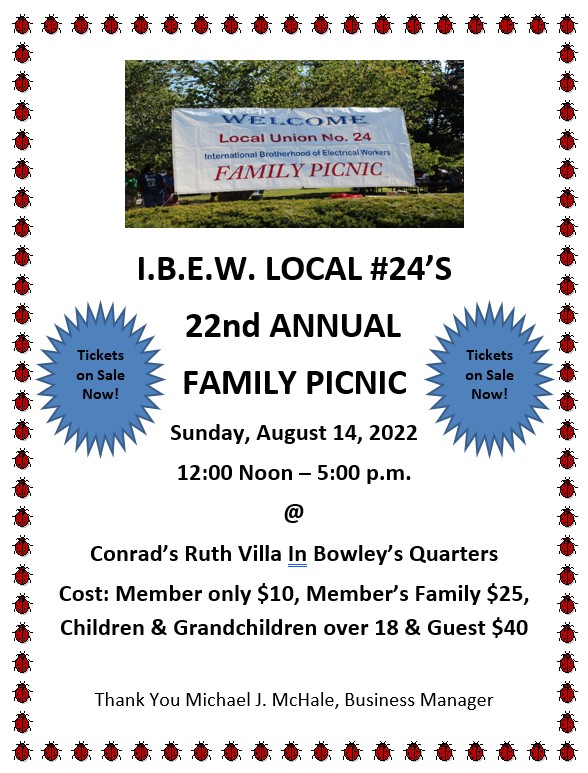 Get your tickets now, for a fun-filled day with your family and your fellow Local 24 members. Our 22nd Annual Family Picnic will be held at Conrad's Ruth Villa and will feature games and fun activities for all ages and lots of tasty food.
Tickets are $10 for members or $25 for member + family.
All requests for tickets must be postmarked no later than Monday, July 25, 2022.
If purchasing tickets in person, at the union hall, tickets must be purchased by July 29, 2022.
Credit card payment will be accepted for tickets.
If you have not received your order form in the mail, or you have other questions, please call the Hall at 410 247-5511.