Sometimes members ask why their union wants them to support and participate in political activism. On Monday, May 8, 2023, union members in Maryland got a clear example of how political activism benefits them when Governor Wes Moore signed House Bill 2.
With his signature and the hard work of the Maryland State & DC AFL-CIO and its affiliates, Maryland's workers finally regained the ability to subtract their union dues on their state income taxes (without itemizing). This shows that the state understands union dues are an investment in the working class. This is a victory for workers throughout Maryland and the State Federation's coordinated campaign made it possible.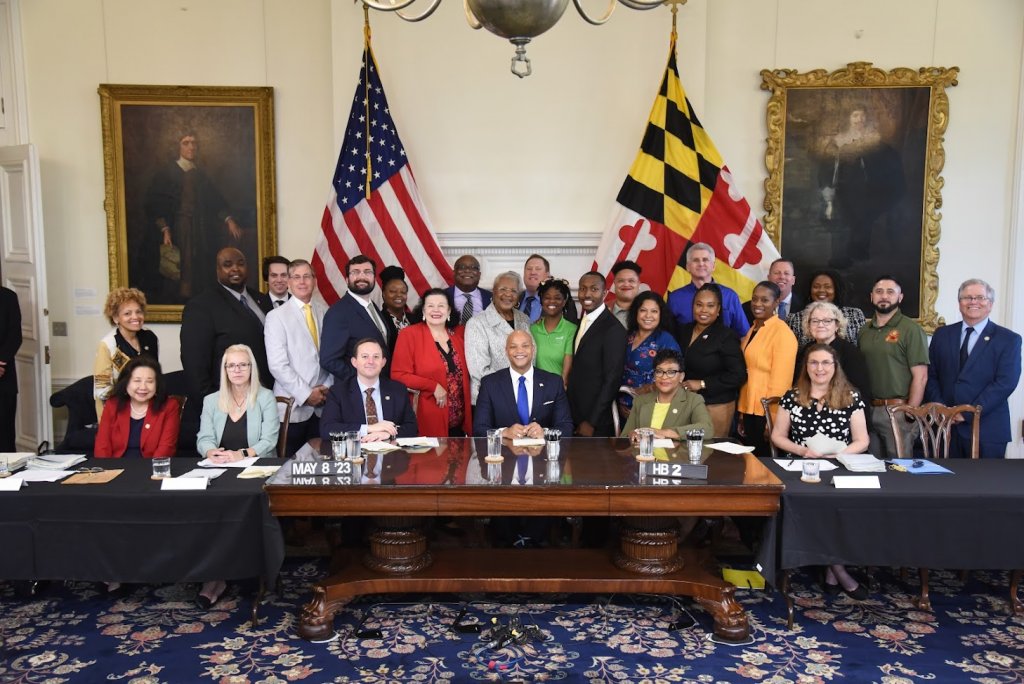 IBEW Local 24's leadership and members joined the State Federation and other affiliated unions in the years-long fight to restore this benefit for years after Trump's 2017 Tax Cuts and Jobs Act removed it. This session, like last year, the House of Delegates put a cap on the subtraction and through our collective campaign of emails, calls and signs we were able to have the Senate Budget and Taxation Committee and the full Senate remove the cap and pass the bill as introduced.