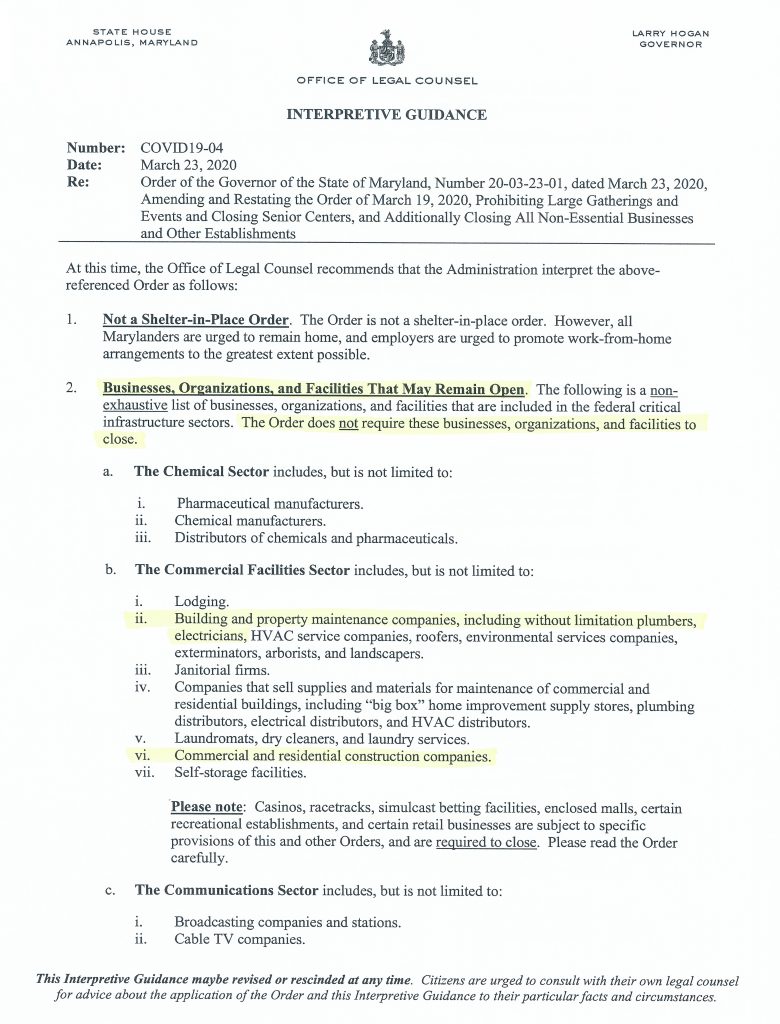 This morning, Maryland Governor Larry Hogan took the next step to "flatten the curve" of the spread of COVID-19 when he announced his order to close all non-essential businesses in our state. Most trades people already know it, but in case there is any doubt, we are in the essential category. Therefore, our signatory contractors and work sites are not required to close under Gov. Hogan's latest order.
In fact, there is a wide range of occupations and businesses that fall into the "essential" category – a lot more than we would think of, until we were forced to live without them.  To help clarify the categories, the Governor's Office of Legal Counsel has issued this Interpretive guidance , which is based on federal definitions of essential services.
To all of our Local 24 members and the other essential workers who will continue to provide services to their community, we send our gratitude and ask that you remember to take all of the necessary steps to protect yourself from exposure to COVID-19.