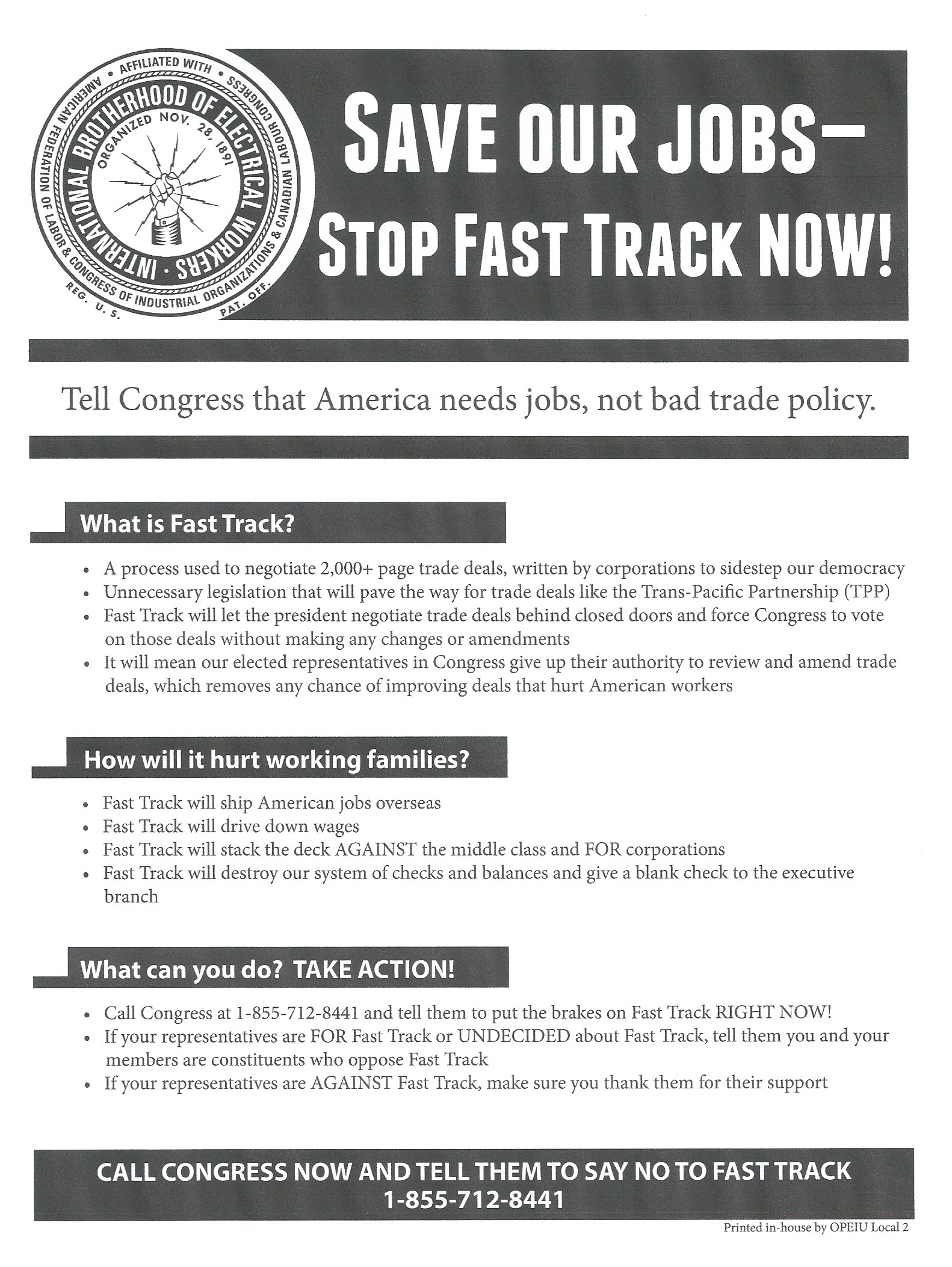 Use this tool if you prefer to email your Representative to say NO! to Fast Track for any trade deals.
Dear Brothers and Sisters:
After delays and continued secrecy, Fast Track legislation has been introduced in Congress. Fast Track will make it easier for bad trade deals like the Trans Pacific Partnership (TPP) which will ship American jobs overseas, and drive down wages; it will stack the deck against good jobs and the middle class.  We need members of Congress to stand with us in opposition to this bad bill and urge your elected representatives to vote NO on Fast Track.  It's been introduced in the Senate already – S.995 — and it's about to be introduced in the House;  we could see a vote on Fast Track in just 10 days from now.
Attached is a flyer on Fast Track, with a call-in number to reach your member of Congress – please make sure your local is engaged on this issue, and work with your business manager to distribute this flyer and ask members to take action right now by calling Congress.  We will be in touch early next week with more information on what IBEW members can do to help stop Fast track, and stop TPP.  Please contact us with any questions.  Thank you.
In solidarity,
Ann Miller
International Brotherhood of Electrical Workers
Director, Political/Legislative Affairs Department