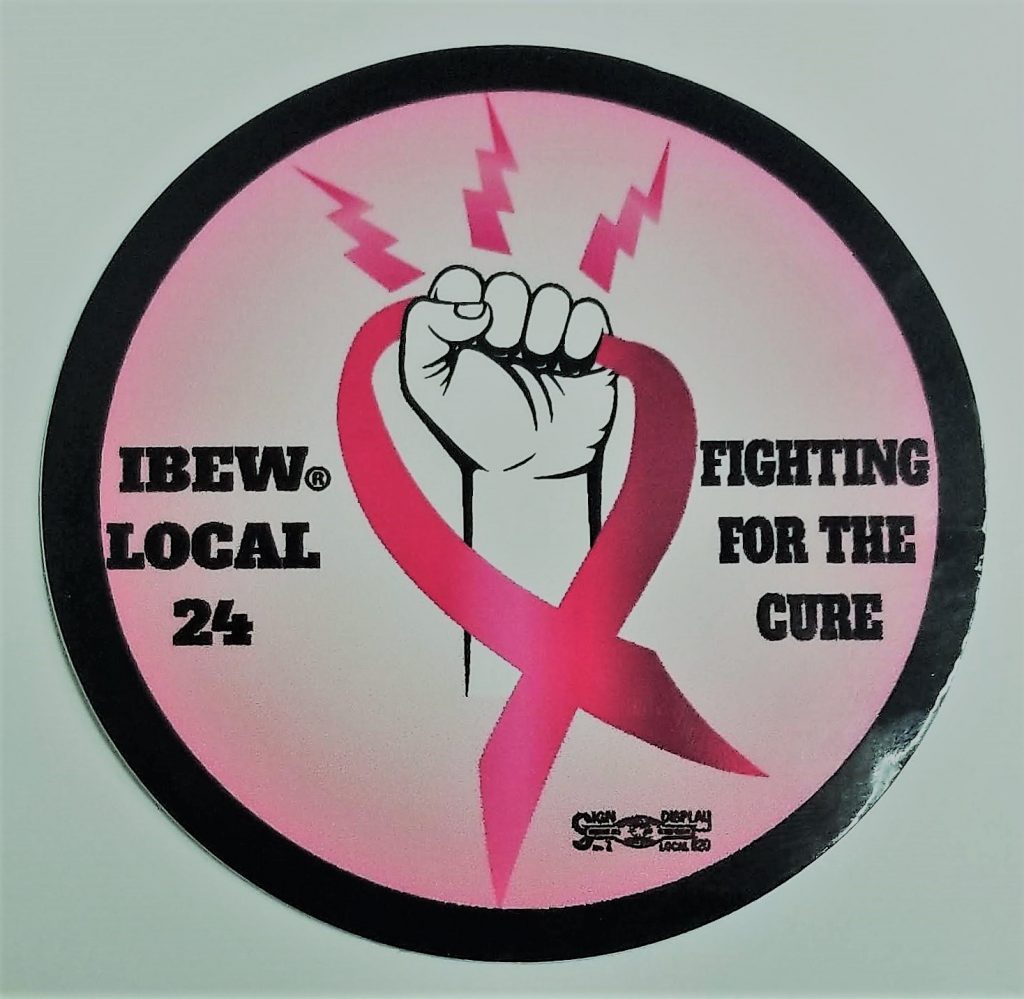 Breast cancer affects so many people that we all know someone whose life has been touched by it. Last year, Local 24 sold hard hat stickers to raise funds to provide services to help people in our community whose lives are being affected by a breast cancer diagnosis. Thanks to your support, the fundraiser was a great success and raised $1157.
Throughout Breast Cancer Awareness month, Local 24 is proud to offer these Fighting
For The Cure stickers, which can be purchased at the Halls in Baltimore and Salisbury for $1.00. Please stop in and pick up stickers for yourself and your fellow members on the job.
100% of the proceeds are being donated to Pinked Perspective and The Red Devils, which are both local breast cancer support organizations. Stop in to get your sticker and show your support today!