*****Important Time Sensitive Notice*****
Local 24's negotiating committee has come to a tentative agreement with NECA for the Baltimore Inside Collective Bargaining Agreement. Agreements historically are ratified at our monthly membership meetings. However, due to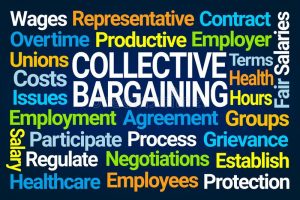 the current restriction imposed by the Governor of Maryland, which limits meetings and groups of assembly to 10 people or less, monthly membership meetings have been canceled. Our attorney recommended that we ratify the Contract by mail!
Notices were mailed to each member to the address that we have on file along with a self-addressed, postage paid, Ballot (postcard) on Wednesday May 6, 2020. Please check your mail for this notification!
A cover letter and the proposed language changes are also included in the notice. Our attorney has advised us to require your CARD NUMBER ON YOUR BALLOT IN ORDER FOR YOUR VOTE TO COUNT.
YOUR BALLOT MUST ARRIVE AT THE OFFICE
BY THE CLOSE OF BUSINESS, MAY 18th 2020 TO BE COUNTED!