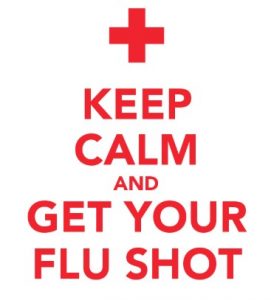 It's well into that time of year – when there are signs everywhere encouraging you to get your flu shot. Don't forget that coverage for your flu shot was changed this year, and now the cost of your flu vaccine is covered 100% if the claim is filed through your prescription benefit provider, SaveRx.
This change went into effect on September 1, 2019 and our health & welfare benefits administrator, Maryland Electrical Industry Funds, sent the notification letter below to all participants in mid-August.
It is important to note that if the flu shot is given to you at your physician's office and the flu vaccine is not purchased through SaveRx, the claim will be processed under your major medical coverage and you will be responsible for part of the cost, as specified in the notification letter.