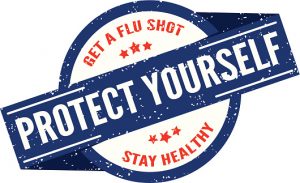 Your good health is precious to you, and to all the people who depend on you, too!
Local 24 wants to make sure you know that flu shots are covered by our insurance plans.
In fact, the shots are covered in 2 different ways, so you and your family have the most flexibility in how and where you get vaccinated against the flu.
Flu Vaccination Options
Get your flu shot at your doctor's office. The doctor will submit a claim to our health insurance (CareFirst BC/BS) and provided your yearly deductible has been met, insurance will pay 80% of the cost of the shot and you will be responsible for paying the remaining 20%.
OR
Get your flu shot at your local pharmacy. The pharmacy will submit a claim to our prescription insurance (SavRX). Your out-of-pocket cost for the vaccine will be $15 or 25% of the cost, whichever is greater.