The content of this post was published in the August 2023 edition of the I.B.E.W. Government Affairs Newsletter, and is reprinted with permission.
New Initiative Targets Investments, Workforce Growth in Key Cities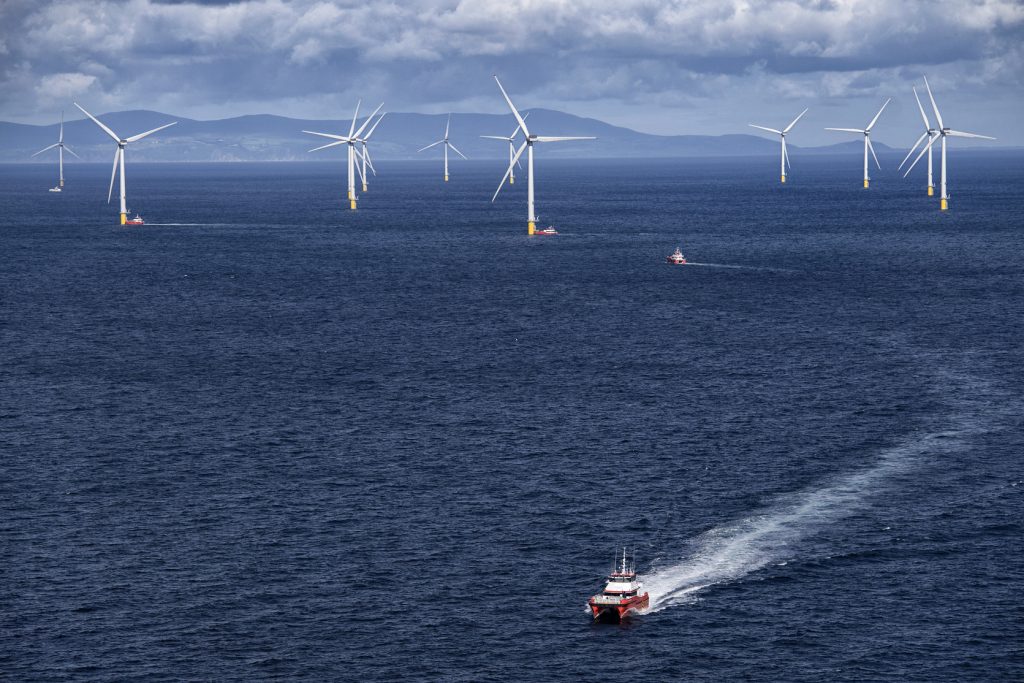 With a $2 million grant from the Biden administration and a new state law promoting wind development, Baltimore Local 24 is on the leading edge of the growth potential of offshore wind power.

The Biden administration sees offshore wind development as critical in decarbonizing the electric grid — and the grant is among billions of dollars available to unions, private companies, colleges, and other organizations training workers nationwide to build renewable energy projects and repair aging infrastructure.

The emphasis on training and connecting workers to jobs is critical to the Biden-Harris agenda and key to recently enacted laws like the Bipartisan Infrastructure Act, the CHIPS and Science Act, and the Inflation Reduction Act.

Maryland's state legislature approved a bill in April to increase its offshore wind capacity to 8.5 gigawatts by2031, which is enough to power 6.3 million homes. Energy developers Orsted and US Wind plan to build offshore turbines 20 miles off the coast of Ocean City by 2026.

The grant will help beef up training for building offshore wind turbines, like water safety, CPR, and working correctly over heights. Although IBEW apprenticeships include training in many subjects, "we don't typically work over water," said Local 24 Membership Development Specialist Rico Albacarys.

IBEW apprentices already complete several years of supervised work experience and up to 1,000 hours of classroom training to achieve journey-level status. This global wind organization training will be a required add-on certification for the trades. "Everyone that works on the turbines will need it," Albacarys said. "Offshore wind is a big deal for us locally."

Now is the time for workforce training, said Baltimore Electrical JATC Training Director Neil Wilford.
The Biden administration designated Baltimore a workforce hub to provide more significant opportunities for residents and underrepresented communities to advance in good jobs and careers in growth industries. Wilford said the IBEW is among several training providers to receive federal grants through the state, including ironworkers, operating engineers, and carpenters.

To capitalize on this moment, Local 24 hired an organizer whose primary responsibility is increasing outreach to city residents, channeling those interested in pre-apprenticeships that give participants exposure to the trades and special consideration for apprenticeships, Albacarys said.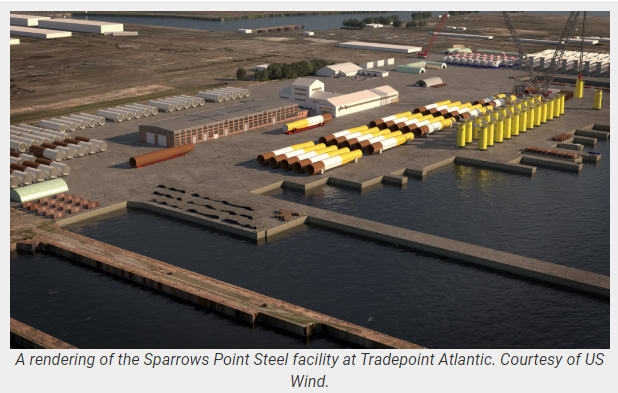 Crews are retrofitting the former Bethlehem Steel plant at Sparrows Point to produce "monopiles," the ocean-floor bases to which the turbine towers will be secured. Production is set to start in 2025, US Wind said. The site will also stage towers and blades before moving to the offshore construction site.
As funding made available by the Bipartisan Infrastructure Law, the Inflation Reduction Act, and the CHIPS and Science Act moves through government channels, the Biden administration selected 16 cities for similar workforce development initiatives.