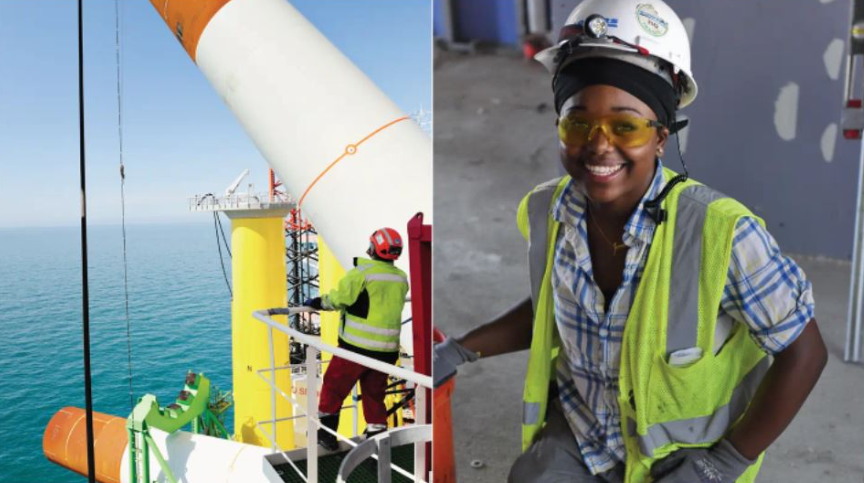 IBEW Local 24 has made a priority of supporting clean energy initiatives and preparing and training our members to meet the challenges of new energy industries. Offshore wind has been at the forefront of our efforts, and we are working hard to avert a potential setback in Maryland.
WE NEED MEMBERS TO SPEAK OUT IN SUPPORT, TOO!

Find out how at the bottom of this post, and ACT NOW.
Here is what is happening. The Bureau of Ocean Energy Management (BOEM) recently released the final Wind Energy Area (WEA) map for the Central Atlantic, impacting offshore wind development off the coasts of Delaware, Maryland, Virginia, and northern North Carolina. The final map has raised concerns and poses these potential setbacks for Maryland:
Decrease in Job Opportunities: The reduction in available leasing areas will lead to a decrease in
good-paying jobs. The potential for a 5 GW increase in capacity could create 12,800 jobs, but fewer
leases would result in a significant loss of employment opportunities.


Market Favoritism towards Virginia: The final map disproportionately favors Virginia, allocating half
of the proposed leasing area to the state. This diminishes Maryland's potential market size, which
negatively impacts the incentive for supply chain and manufacturing companies to establish
operations in Maryland.


Uncertainty in Meeting Clean Energy Goals: The reduction in available leasing areas poses
uncertainty in meeting Maryland's clean energy and carbon reduction goals, jeopardizing the state's
commitment to sustainable energy.


Presidential Administration Change Risk: The looming risk of a change in the White House in 2024
could halt future offshore wind development opportunities, adding unpredictability to the industry's
future.


Increased Ratepayer Costs: Leases located farther away will incur higher costs, potentially burdening
ratepayers.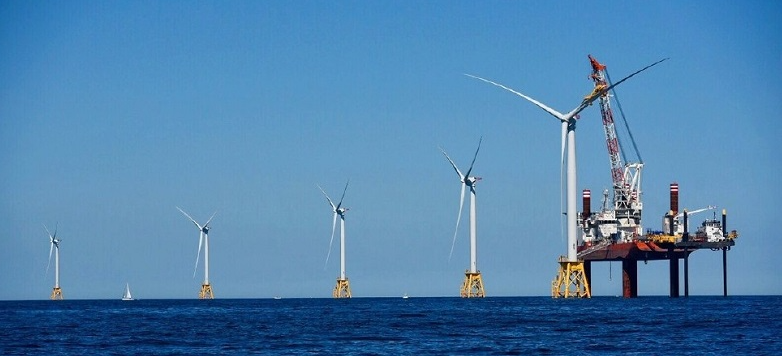 Urging BOEM to revise their maps and provide adequate WEAs for Maryland, Business Manager Michael J. McHale has sent a statement to them, outlining the many reasons for concern.



"As the demand for clean electricity increases along the East Coast, we believe that offshore wind can be revolutionary for Maryland's economy and the climate goals of the United States. We urge the BOEM to ensure that the development of offshore wind projects aligns with the vision of a sustainable future and continues to create new jobs in the construction and manufacturing industries within the region," McHale said. "These jobs will play a vital role in supporting the livelihoods of Baltimore Metropolitan Area residents, as well as working women and men on Maryland's Eastern Shore. This industry will contribute significantly to building middle class employment opportunities for the Mid-Atlantic Region."
Local 24 members are asked to add your voices in support of expanding the WEAs by posting a comment before the August 31 deadline – and we are providing you an example below. Click the link now, post your comments, and support offshore wind, clean energy and good jobs for Maryland!

Don't forget to replace the words IN BOLD with your information!
Hello, I am [INSERT NAME HERE], a member of IBEW Local Union 24 for [HOW LONG YOU'VE BEEN A MEMBER HERE]. I am writing to urge the BOEM to adjust the Wind Energy Areas (WEAs) for the Atlantic Continental Shelf. With the signing of the Promoting Offshore Wind Energy Resources (POWER) Act, Maryland pledges to develop 8.5 gigawatts of energy by 2031. Currently, the WEAs are not adequate for Maryland to achieve its climate and sustainability goals, as these are estimated to only support 6GW. These WEAs will also have to be shared with neighboring states, which limits the ability for all of us to meet our goals.

This issue is also important for me because I am an Electrical [JOURNEYMAN/APPRENTICE/WORKER], and Offshore Wind in Maryland will create union jobs that will support many working families, such as my own. Diminishing the leasing areas as they are now will disrupt the industry's investment in Maryland, and negatively affect the amount of work available for the building trades.

So I again request that BOEM expand the leasing areas of WEA B-1 and WEA A-2. Doing so will not only guarantee jobs for working individuals like me, but also keep Maryland and the United States on track to reach all of our sustainable energy goals.

Thank you.

Sincerely,
[YOUR NAME HERE]

Thank you so much for your help and your continued support.