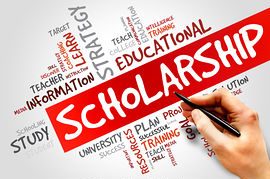 Business Manager Mike McHale is pleased to announce that the IBEW Local 24 Scholarship Fund will again be awarding scholarships this year. Information packages including application forms have been mailed to all active members.
All active members in good standing and their dependents, who are enrolled or will be enrolled in an institution of higher education, are eligible to apply. Scholarship applications must be postmarked before September 1, 2022.
Scholarship winners will be selected randomly from the pool of qualified applicants. This is an equal opportunity scholarship. The award is to be considered without regard to race, gender, religion, age or disability or any other consideration prohibited by law.
Scholarships are not need-based, and applicants do not need to meet a certain income level to qualify for the scholarships.
Please contact Neil Wilford at 410 247-3313 or ibewlocal24scholarships@gmail.com if you have any questions.